The best home building and remodeling companies use GuildQuality to receive real-time customer feedback, monitor and improve quality, and articulate that quality for prospective customers. GuildQuality specializes in customer satisfaction surveying for home builders, remodelers, contractors, and real estate companies with a commitment to exceptional service. MarketSharp has the ability to export job data in a file format that can then be sent directly to GuildQuality. For more information on GuildQuality services, visit their
website.
Navigate to the Admin section and then Apps and Add-ons Setup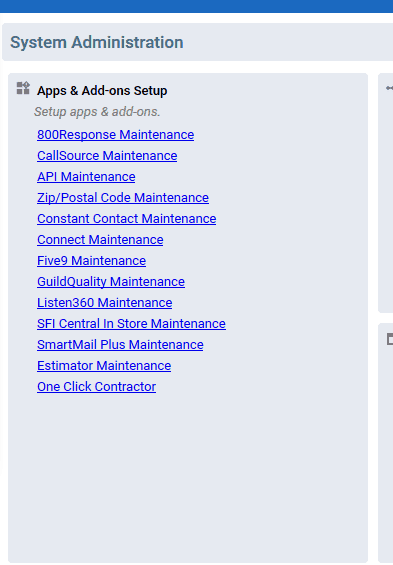 Click "GuildQuality Maintenence"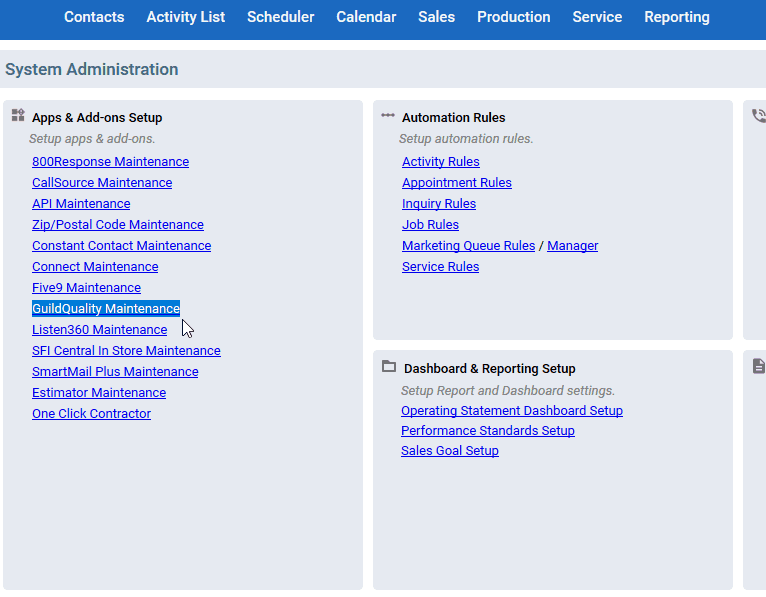 Enter in your GuildQuality ID number. This can be retrieved on the GuildQuality portal.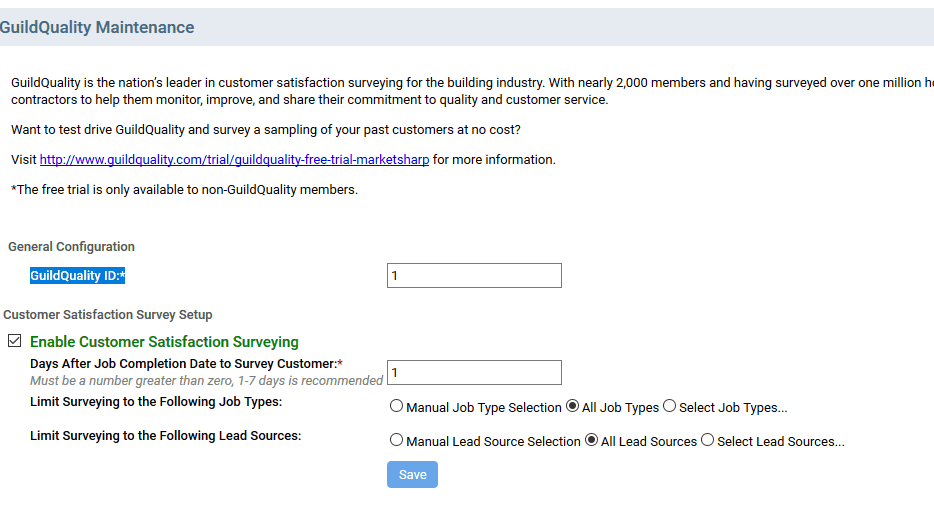 Enable Scenario for When GuildQuality Surveys Should Be Sent
There is one option for the days after the job completion date is filled out in MarketSharp that GuildQuality will use to send out your surveys.
After a completed job (Customer Finished Job Setup)

The user must "Enable" this survey set up scenario. Without enabling, this will not be sent.
Determine Completed Jobs Setup
Days After Job Completion

Enter the number of days you wish the survey to be sent after a completed job
Determine Completed Jobs Setup
Select what jobs you wish to be surveyed by selecting job types or all job types.

You may also select "manual job type selection" making this completely a manual selection on the job screen for the contact record.

Hit save and you are all set up.