Marketsharp Mobile App Adding a New Contact Record
Adding a new contact in the new Marketsharp 2.0 app is a quick and easy process.
Adding a New Contact Record
Open your Marketsharp 2.0 app and navigate to the 3 horizontal bar menu in the top left hand corner.
Select Contacts from the Menu.
Click the 'Add Contact' button in the top right and corner to add a new contact record.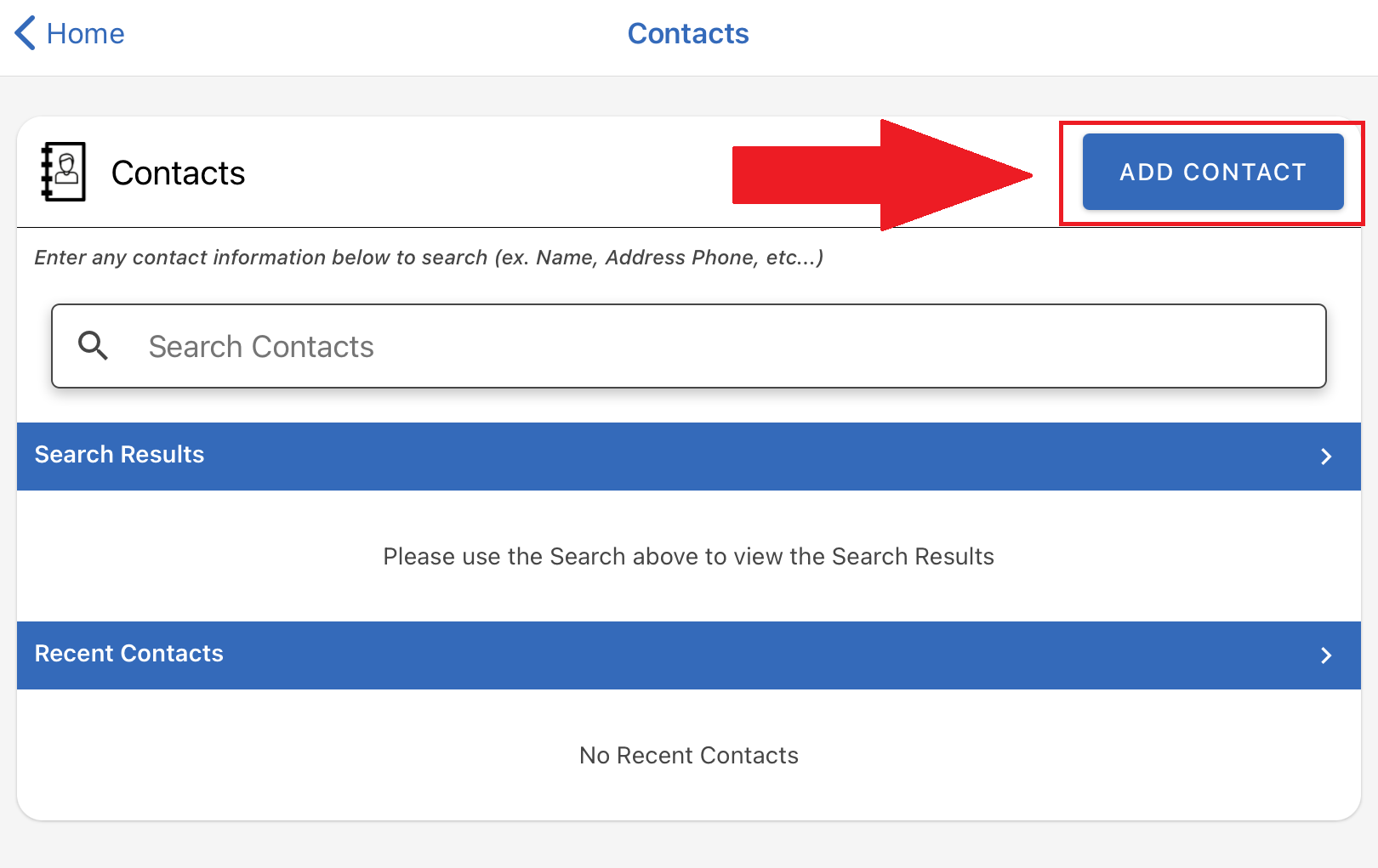 Fill out the contact information and click 'Save' at the top right hand corner.