Scheduling a Sales Appointment in Marketsharp 2.0 App
(Previous step: Adding a New Contact Record in Marketsharp 2.0 App & )
After the contact has been located or added to the database, navigate to the Appointments section (1) and click Schedule a New Appointment (2).
This will bring up the New Appointment page. All sales appointments must be tied to an inquiry. You can select an existing inquiry or add a new one by clicking on the inquiry area.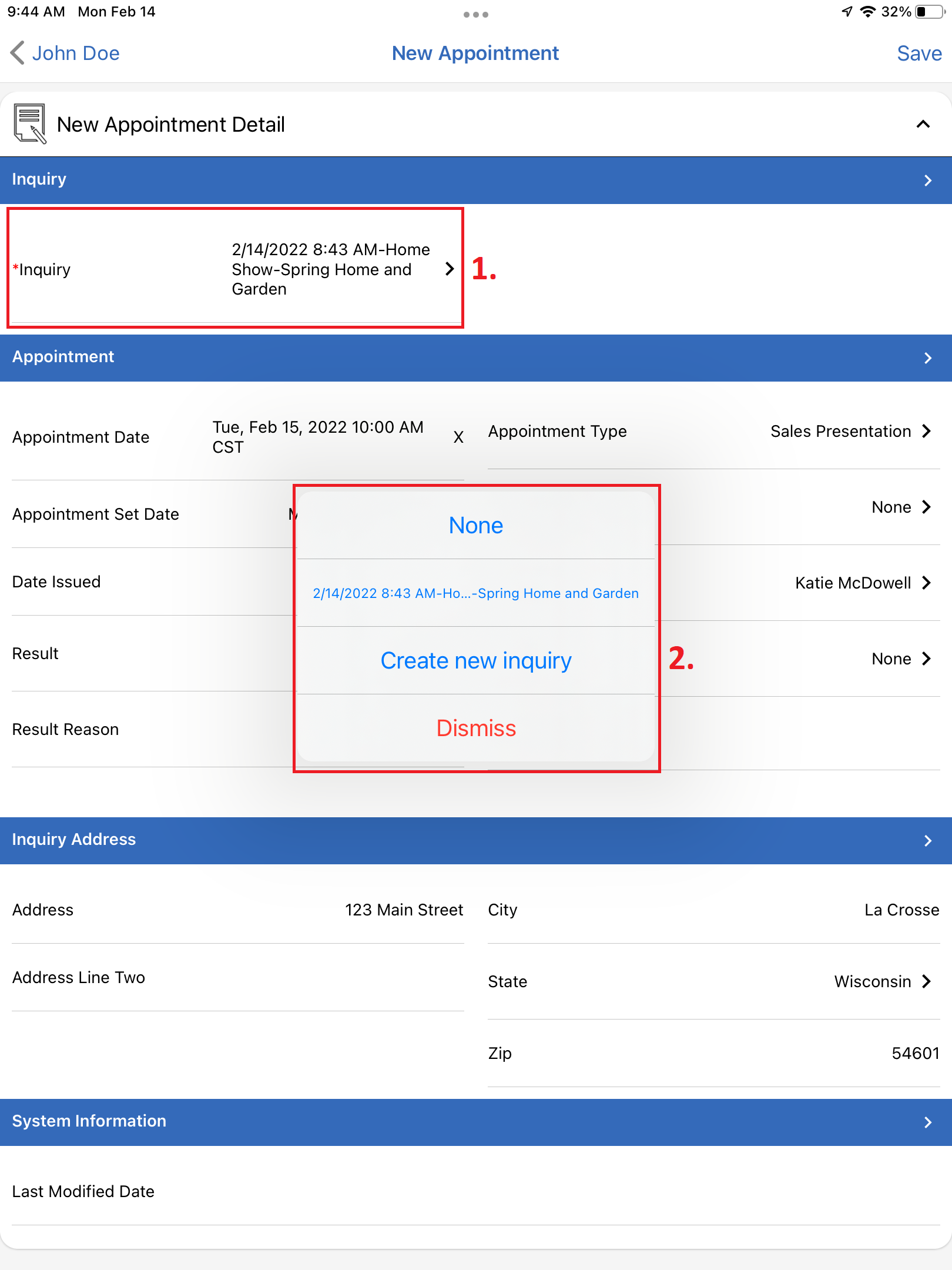 After the inquiry has been selected, continue to add the appointment details.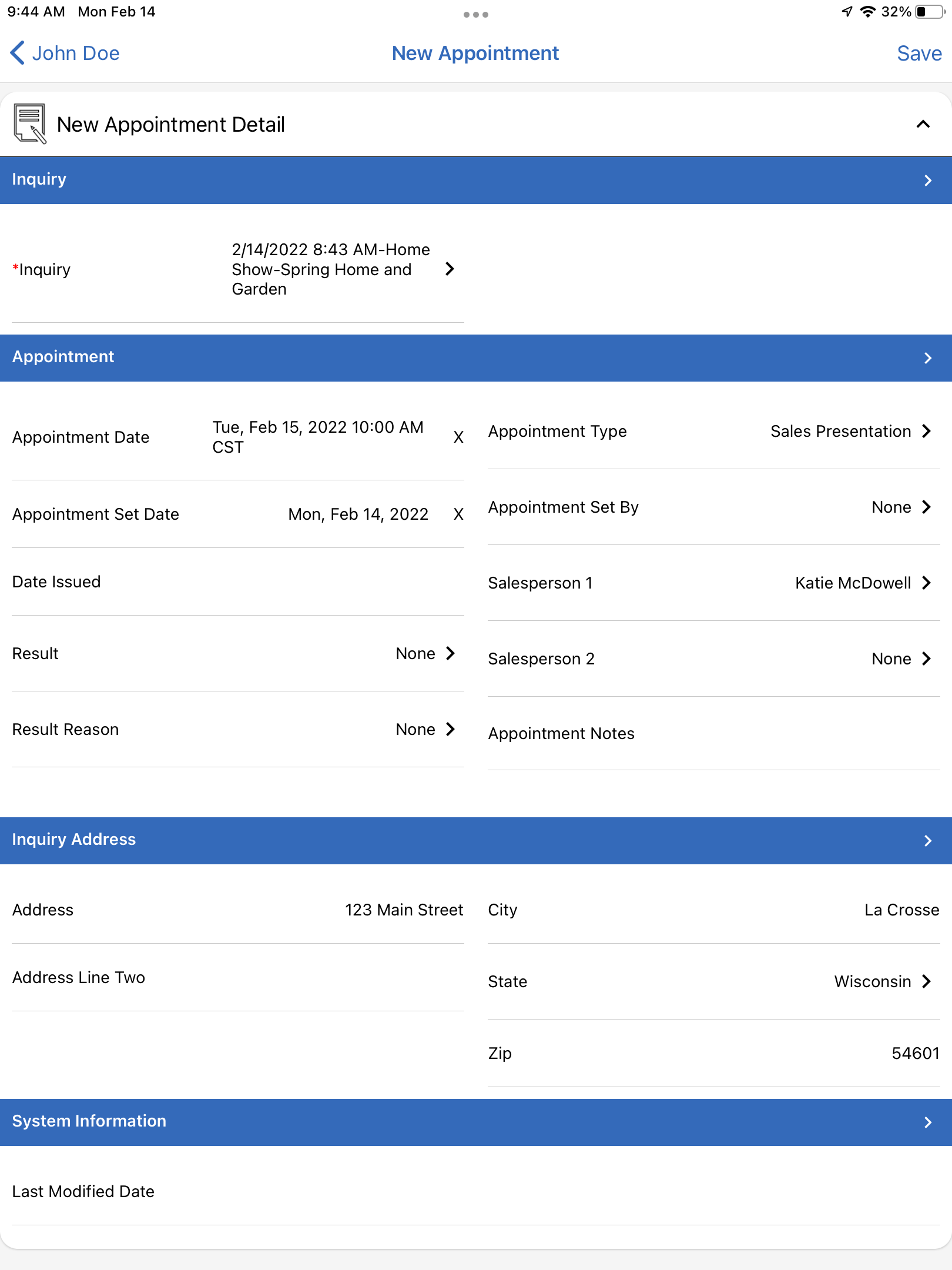 Click 'Save' in the top right hand corner.