MarketSharp has released a new feature called Product Images that allows you to upload pictures of your products to be used in the new MarketSharp Mobile 2.0 app.
These product images will not show up in the main site only in the mobile 2.0 app.
To find this new feature you will head into the admin section and find the "Quoting Setup" section and then clicking on Product Pricing & Images.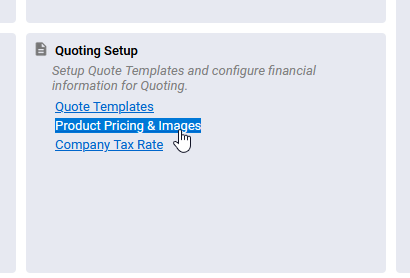 Once you are on the next page you can then add in the product price and upload an image for the products as well.

To add an image to a product simply click the image plus icon to upload an image from your computer.

This will open up the drag and drop feature to upload the images.