To create a
New Contact
in MarketSharp M, first click on the
Contacts
tab.

Most of the time, new contacts start as leads. For this reason click on
Leads Record View
.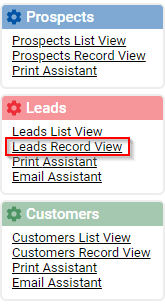 From
Leads Record View
click the
Add New Lead
button.

The first step will be to
Check For Duplicates
. Most often you will only want to search for the
First Name
and
Last Name
.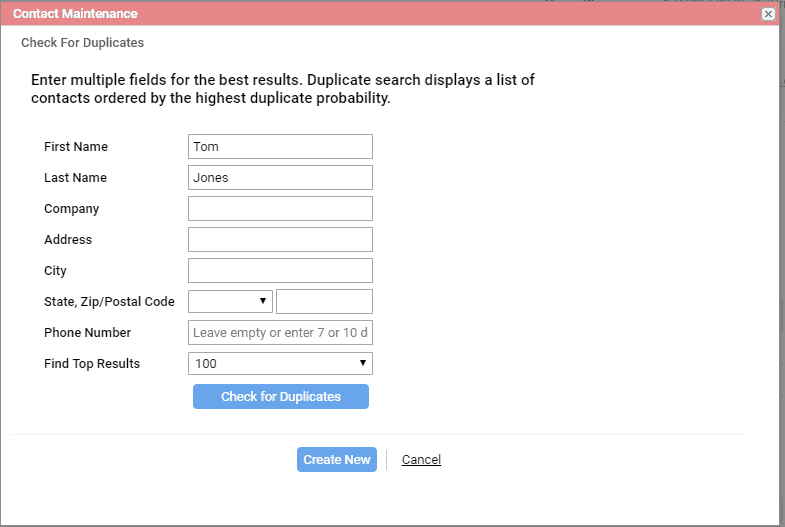 Once the
First name
and
Last Name
are entered, click the
Check for Duplicates
button.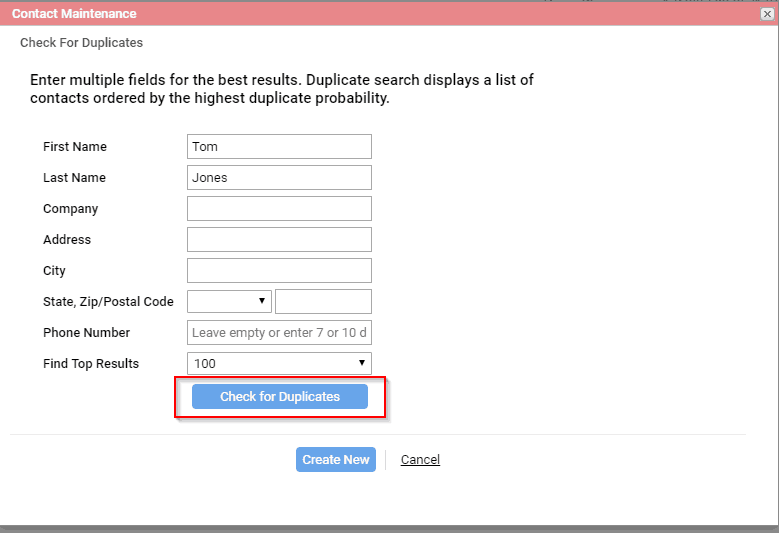 In this example, the contact is already in the database. Click on their name to go to their
Contact Record
. If the new contact is not in the system, click the
Create New
button.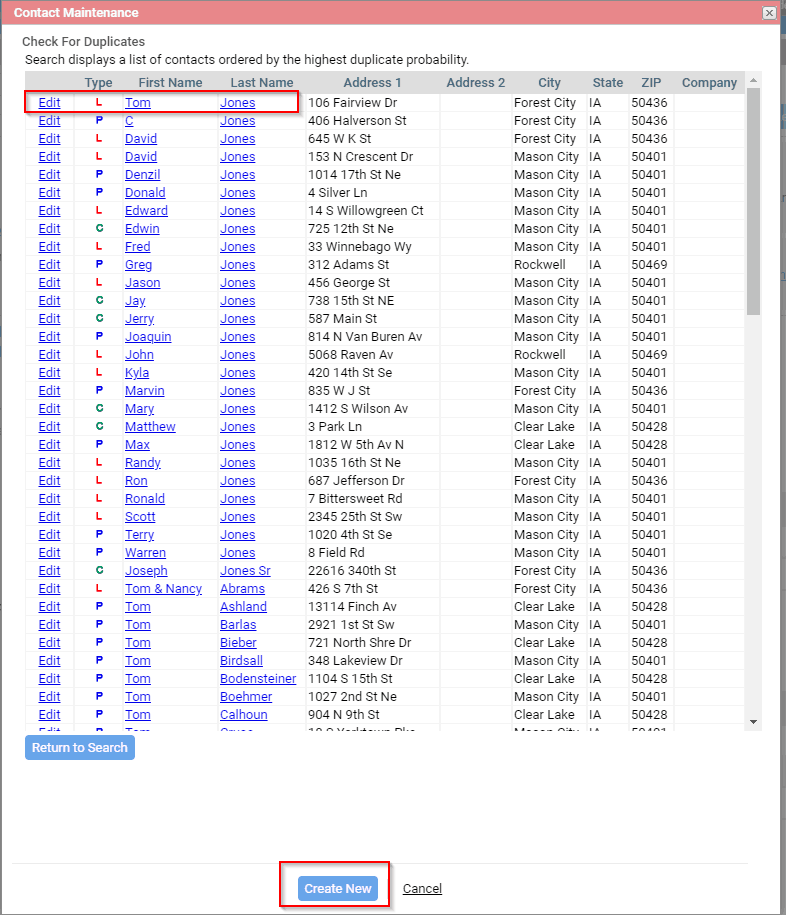 From here, enter the contact information. When finished, click
Save
or move on to the next step by clicking
Save and Add Inquiry
.