The
Commission
module allows for managing commissions paid to salespersons for each item purchased. It allows you to add, edit, and delete commission to the salesperson.
Commission
is calculated automatically based on the total contract amount. MarketSharp will display the total commission and as payments are made, the remaining commission due.
To Add a Commission
Go to a
Customer Record,
click on the
Jobs Tab,
then click the
Commission
link

Enter the
Commission
dollar amount or percentage.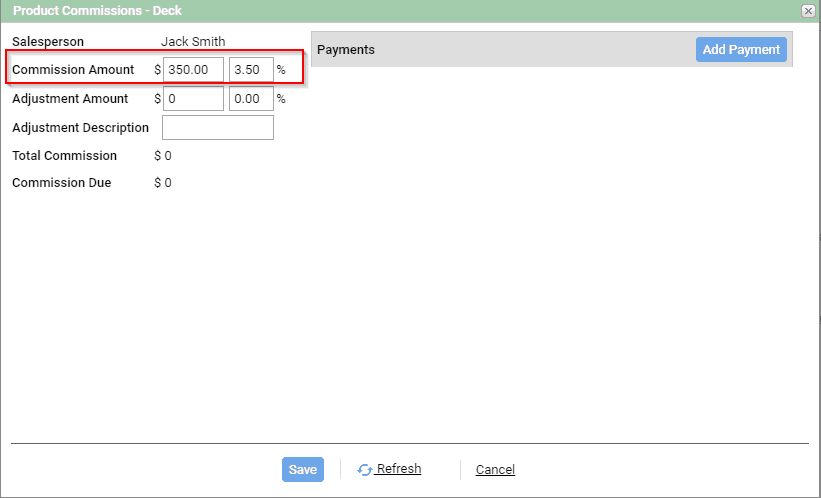 Enter an Adjustment amount or percentage if needed, as well as an optional description.

NOTE
: MarketSharp will calculate the commission amount.
Add a Commission Payment
Click Add Payment button.

Enter the date paid (It will default to the current date), the dollar amount, and select a commission description from the drop-down.

Notes can be added by clicking the post-it icon. Click
Save
.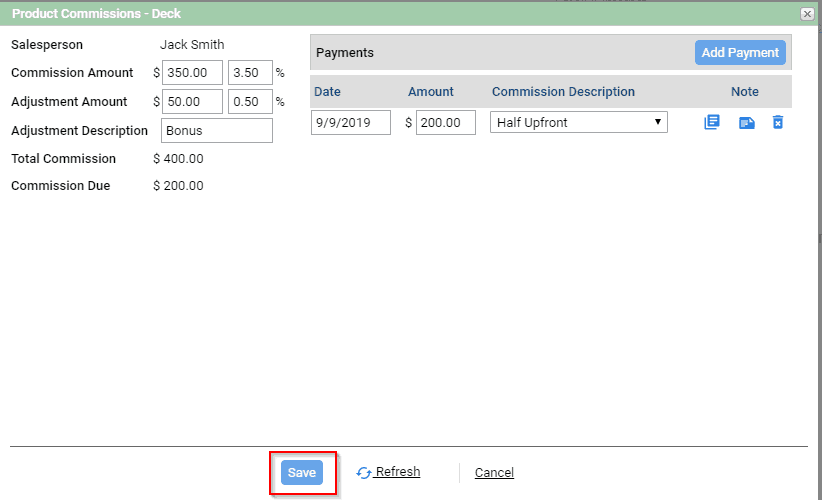 NOTE
: To Delete a payment click on the
trashcan icon
next to the payment.
Commission Reports

The screen shot above shows the two commission reports available in the MarketSharp
Reporting Tab
. Both can be run by all records or by date ranges. These reports make it easy to keep track of you commission payments and what is due.