To access the log in history of a company: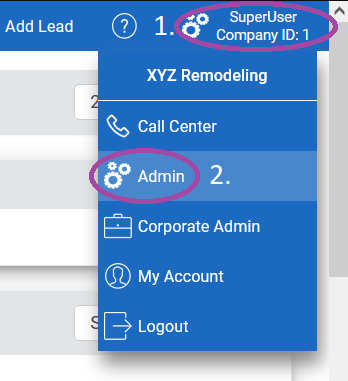 1. Hover mouse over Company ID to access the menu at the top right corner of the page.
2. Select the Admin page from the drop down menu.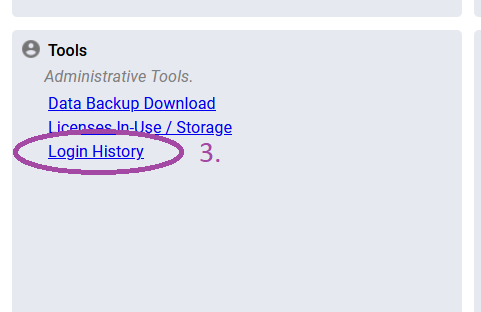 3. In the Tools square, select Login History.

That will bring you to the Log in History page. From this page you can search by date and see a list of log in activities.