How to set your Default Tax Rate
You can set your default tax rate for all new Quotes within your admin section of Markestharp. You will also be able to edit or change the tax rate if needed. Changing the value will not affect any past generated Quotes. Here is how you can set or edit that Tax Rate:
Go to Admin page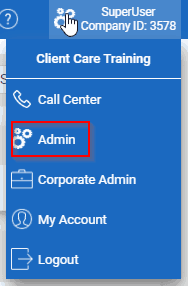 2. Locate the Quoting Setup section and click on "Company Tax Rate"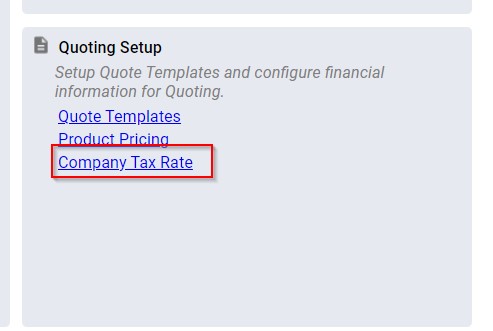 3. Set the tax percentage rate you want to use as Default. (You can have up to 3 decimal places) Click Save when entered.