Printing
For the purpose of learning how to use the Print Wizard, this article will cover how to generate labels. However, the same process will apply for printing off any of the print files housed in MarketSharp Print Wizard. First, create a filter to show which contacts to print labels for. Once that filter is created, use the Print Wizard to create the labels. Start by clicking on the Contacts tab.

Next, Choose what list you want to pull from: Customers, Leads, or Prospects: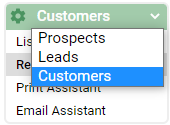 Then select Print Assistant: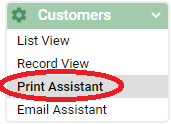 Next click on Print Wizard.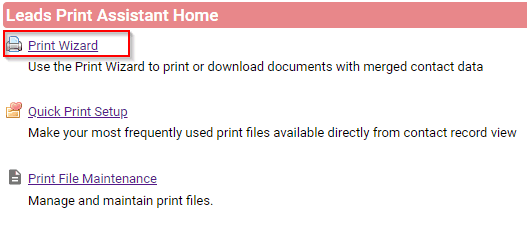 For the Type select Label. Then to the left of Avery 5160 Labels click Select, that will highlight the row yellow. Then at the bottom click Next.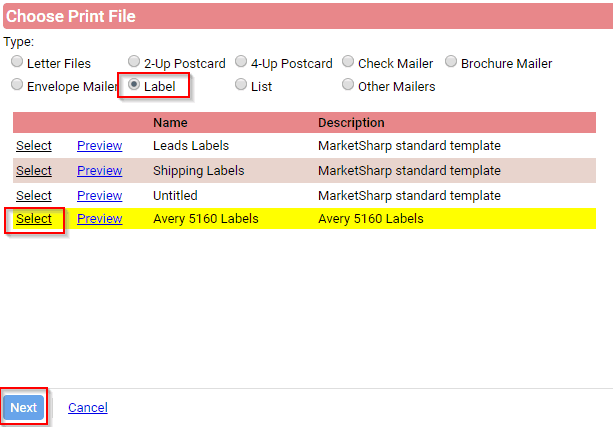 Select the Filter, then click Next.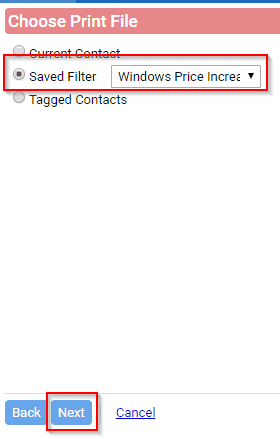 This page will allows for removing any contacts marked Do Not Mail or Do Not Call. Click Next.

On the last page it gives the option to skip blank labels. So for this example, imagine that 2 labels have already been printed, so 2 is entered. Choose whether to log an activity for each contact. Finally, click Generate PDF.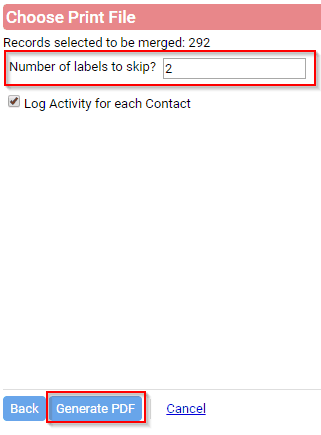 The Label sheet will look like this. Note the 2 skipped labels in the beginning.