Adding an Activity
Add an activity in the
Activities Tab
within a contact record by clicking on the
Add Activity
button. The
Activities Tab
also allows for scheduling several activities or a process at once. Activity Processes are set up in the
Admin
section.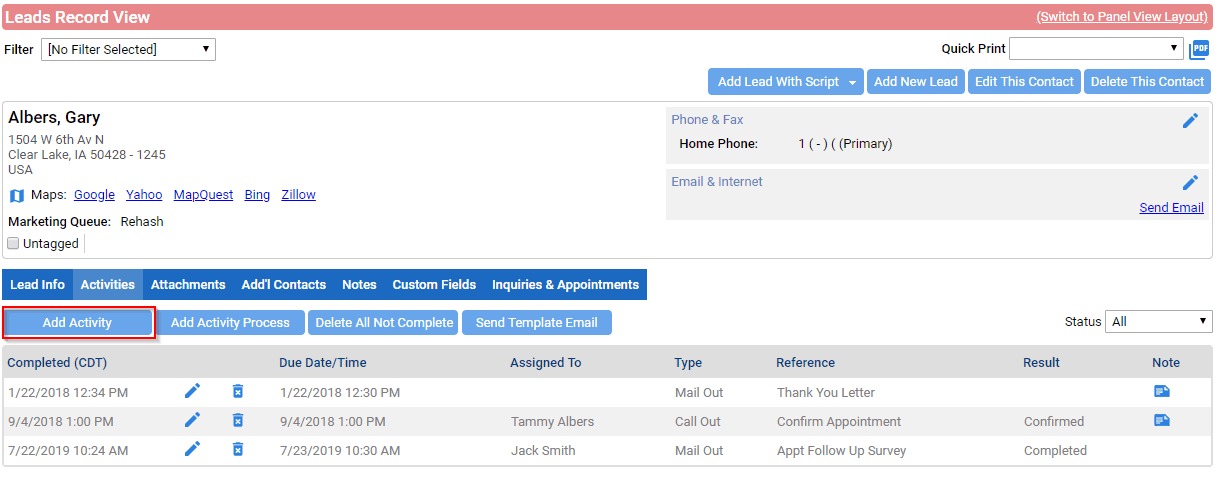 The next step is to add the details of the
Activity
Activity Type
describes the nature of the activity; what is actually happening.
Activity types
may have slightly different meanings depending on the business, but they all will allow for scheduling the next appropriate step in the sales cycle for an individual contact.
Activity References
are a way to clarify what the activity is for; such as confirming an appointment, follow-up sales phone calls, sending an email, etc. Add to or edit the
Activity Reference
options by clicking the blue hamburger icon

. This allows the list to be customized to fit specific business terminology.
Add an employee to which the
Activity
should be assigned. Add a
due date
and
time
and a
reminder
that will populate the designated amount of time prior to the
Activity
becoming due.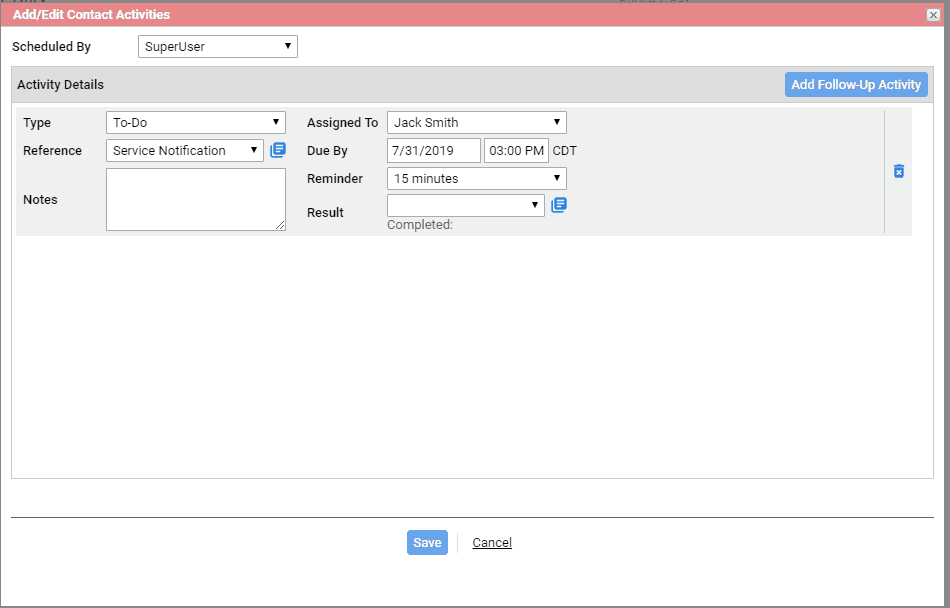 Reminders
will show up on both the Dashboard when first logging into MarketSharp.

As well as in the lower right-hand corner of the screen.

After all information is entered, click
Save
at the bottom of the screen.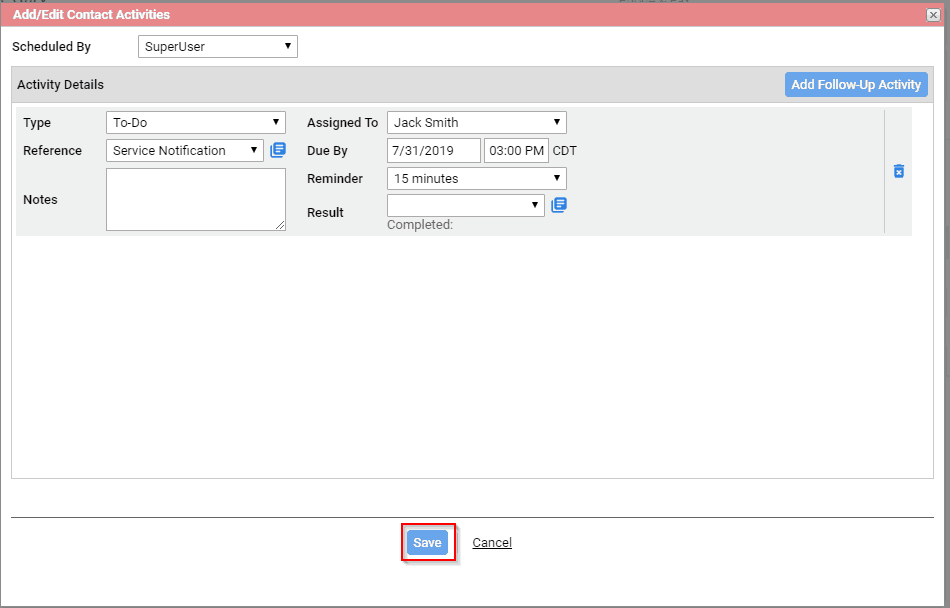 See the scheduled
Activity
on the
Activities Tab
on the contact record