Quickbooks Online Integration Set Up
To get started, Navigate to the ADMIN screen. Look for the Quickbooks Integration section and click on Quickbooks Setup.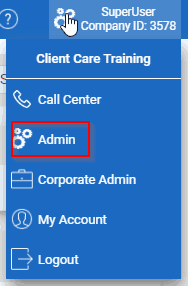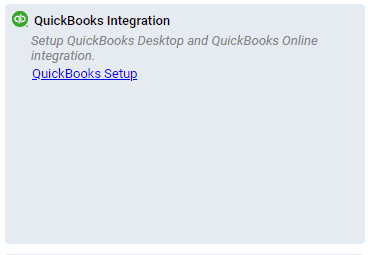 Click on the ONLINE button, in the top left.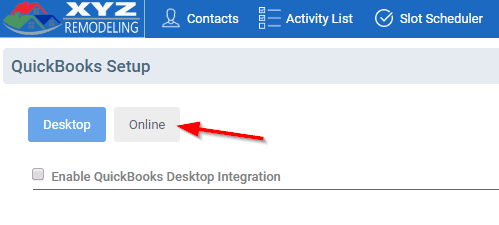 Then put a checkmark in the "Enable Quickbooks Online Integration" box. Once this is selected, you will then see an option to "Connect to Quickbooks".

Enter in admin credentials for Quickbooks and follow prompts to allow Marketsharp to access the Quickbooks account.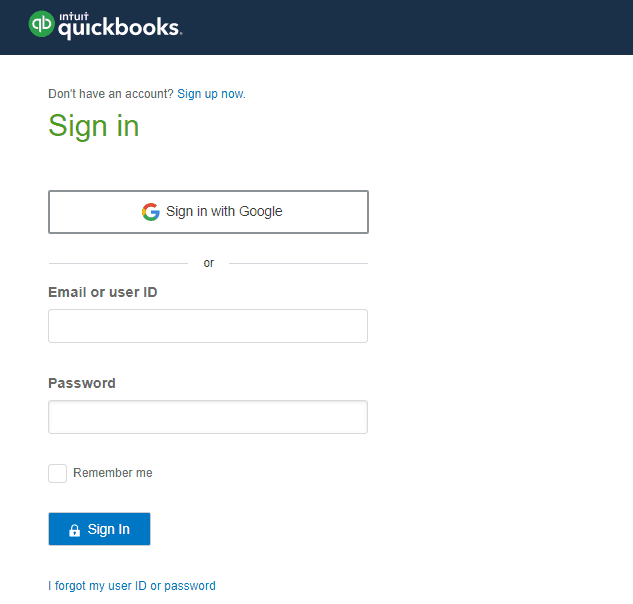 IMPORTANT: Do not forget to click SAVE at the bottom of the page after entering the Quickbooks credentials!