Socius Marketing
helps clients generate qualified, unique leads using a number of proven online marketing strategies. Not only do they plan and implement search engine optimization strategies and pay-per-click advertising campaigns to attract visitors to your website, but they also employ design and development tactics to convert website visitors into leads. Having a strong web presence in a major search engine is essential for any size business. For more information click here
http://www.sociusmarketing.com/
How to Configure MarketSharp Lead Capture for Integration with Socius
Click the
Admin
link from the drop-down in the upper right corner of MarketSharp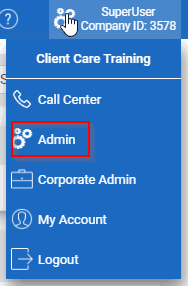 Find the
Lead Capture Setup
box and click the
Socius
link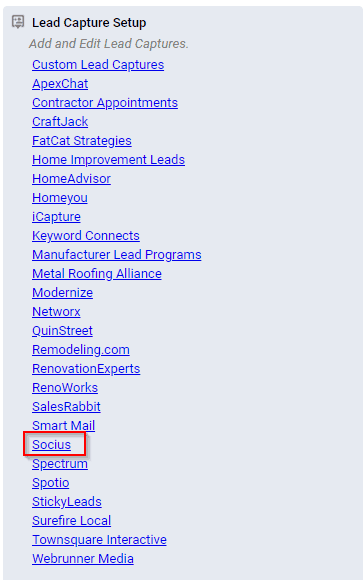 Click
Add Lead Capture
button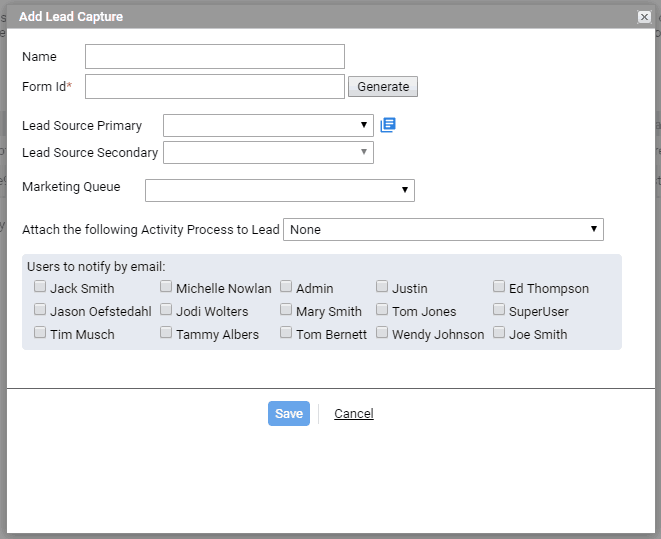 Give the form a name. Click the
Generate
button to generate a Form ID. This will need to be provided to
Socius.
Chooses the primary and secondary lead sources, as well as the marketing queue. Choose an Activity Process to attach to the lead capture if you'd like. Lastly, choose which users (if any) to get email notifications when a new
Socius
lead is entered into MarketSharp.
NOTE: Socius
may provide a Form ID, if that is the case, simply enter it in instead of clicking the generate button.