Schedule a Report
Instructions on scheduling a Report in MarketSharp are as follows:
1.) Decide what report you would like to schedule. You can choose any of the Company Reports or Standard Reports. You can also customize a Detailed Marketing Report or a Detailed Sales Report.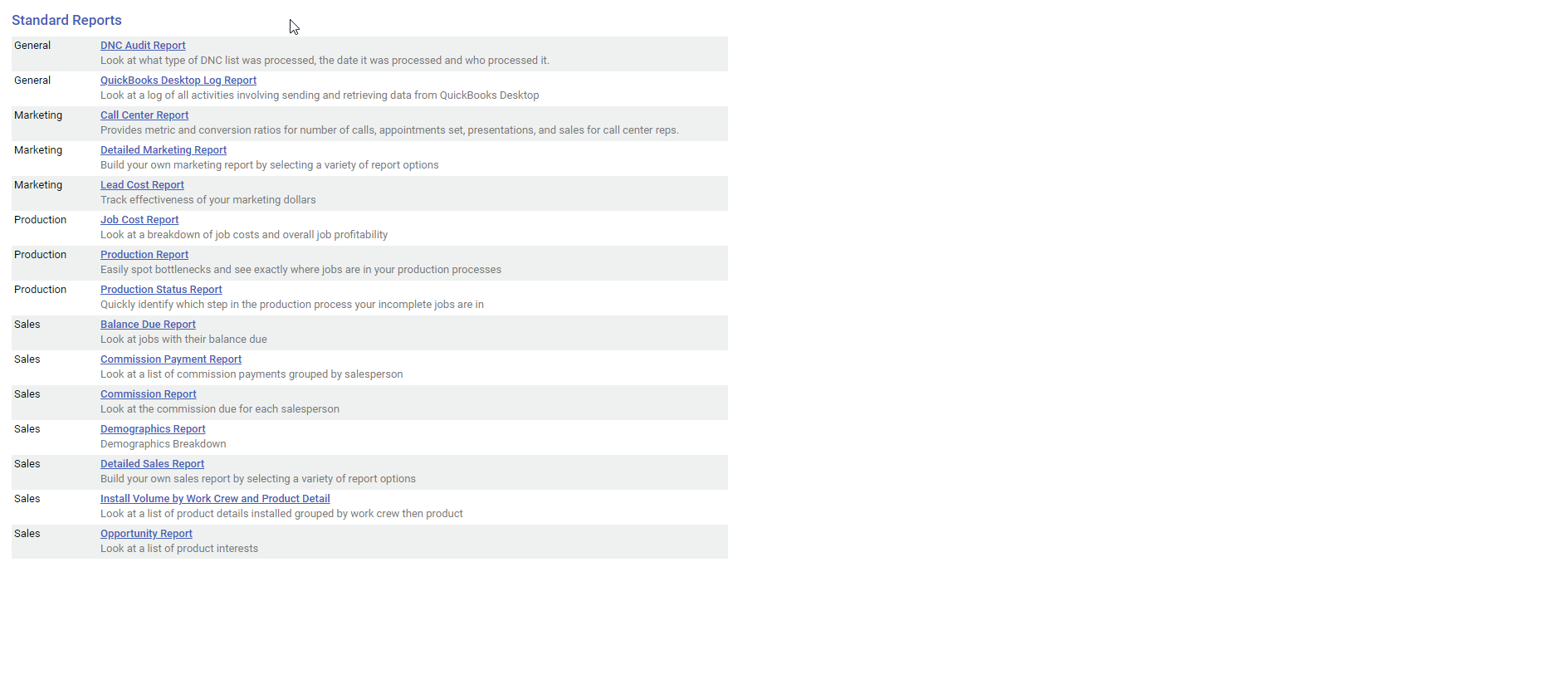 2.) Then choose your date range. You can choose daily, weekly, monthly, or yearly.
For this example, I am going to run a Monthly Job Cost Report and group it by Salesperson.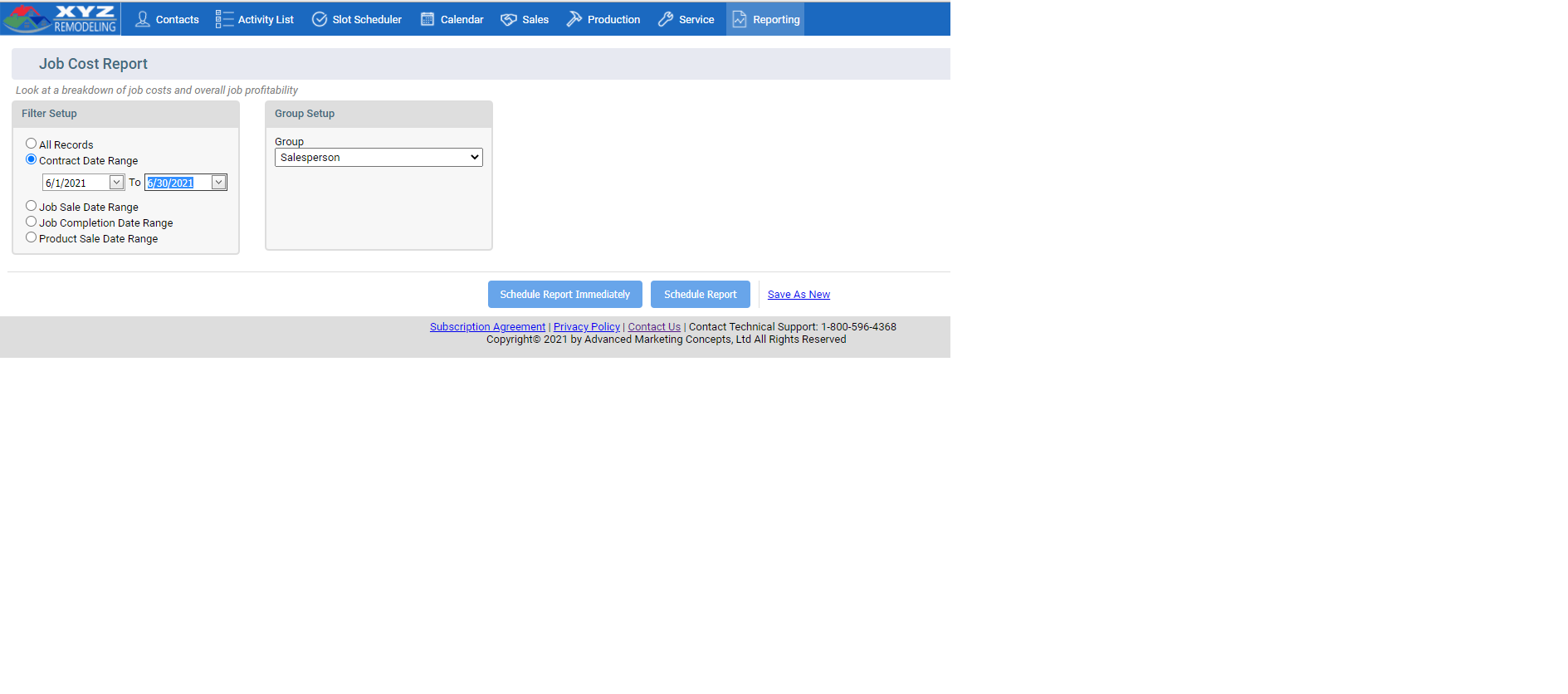 3.) You will then select 'Schedule Report:'

4.) You have the Scheduled Start Date/Time option of Immediately or In Future: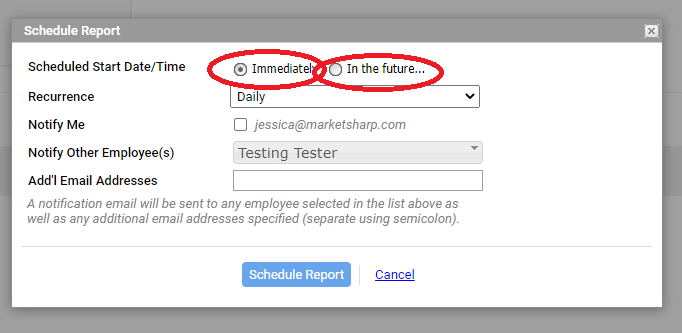 For this example, I am going to use 'In the Future.' I am going to select Daily starting on 6/24/2021 at 9AM. This means, I will get the report daily at 9AM. I will then get it emailed to the employees I choose to get the report in the drop down list. See Below: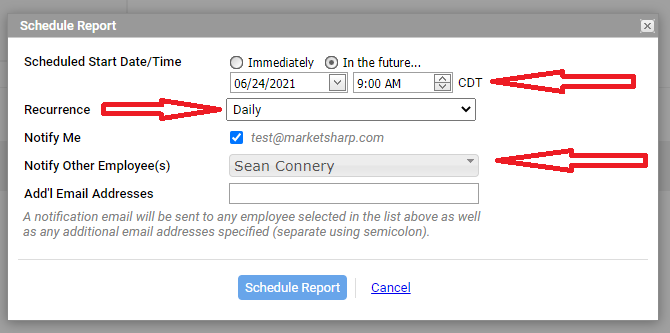 5.)You will then click on 'Schedule Report.'

6.) Finally, if you go to Reporting, Schedule View, you will be able to see at the top of reports, any scheuled reports, and when the next time it will process will also appear as well.
Example: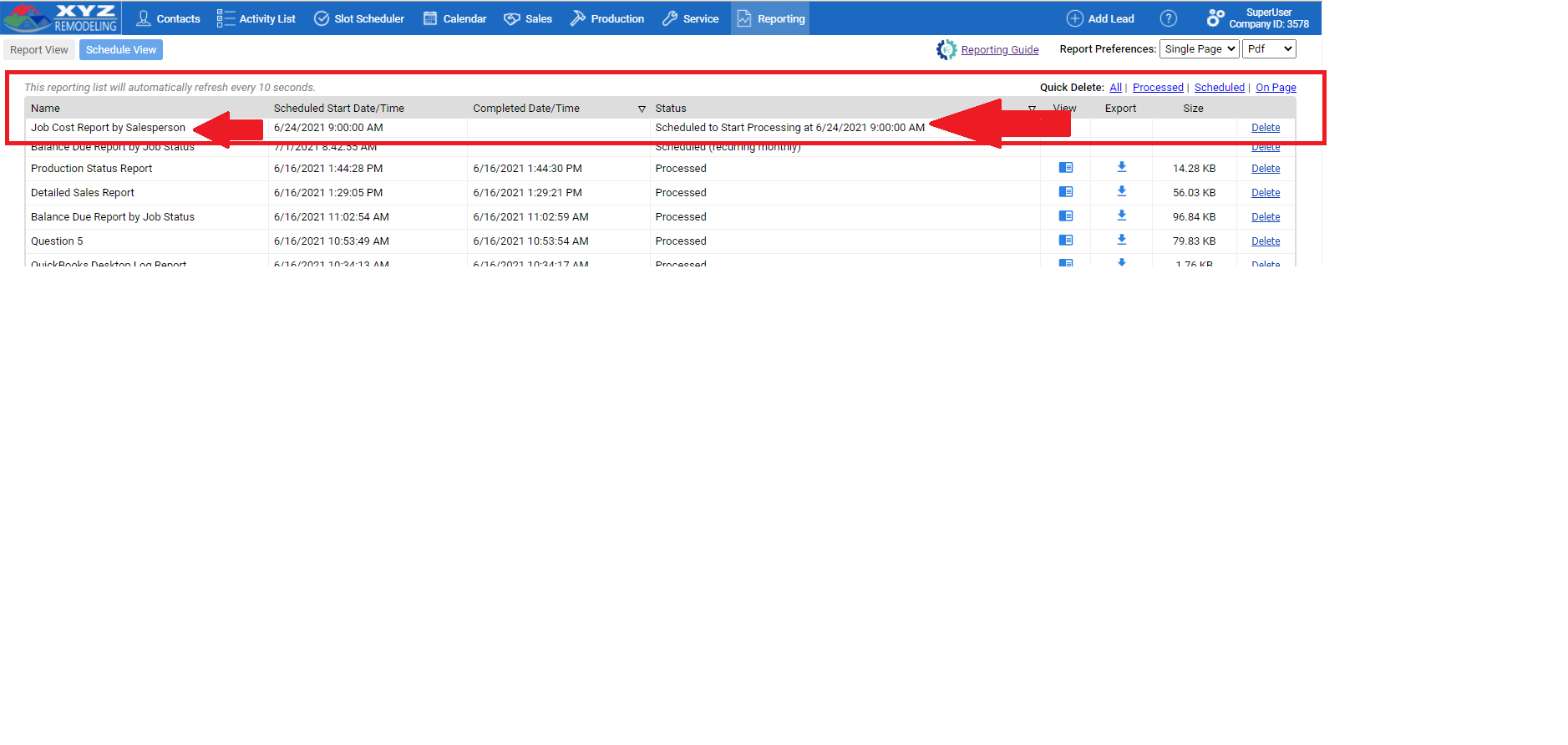 '