To set up the Remodeling.com lead capture you will first want to go into the admin section and find the lead capture set up area and click on Remodeling.com.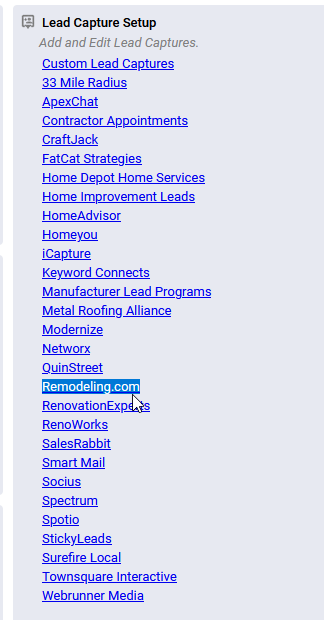 Next click the all lead capture button.
Once the form open you can then start by naming the form Remodeling.com.
Hit the generate button next to the form id and this will provide the form id needed.
Set up the lead sources how the customer wants them but mostly it will be internet primary /remodeling.com secondary.
Select internet leads in marketing queue.
Add a process if there is one set up if not leave blank.
Select who get the email notifications when a new lead is imported from this form.
Hit save and it should look like this.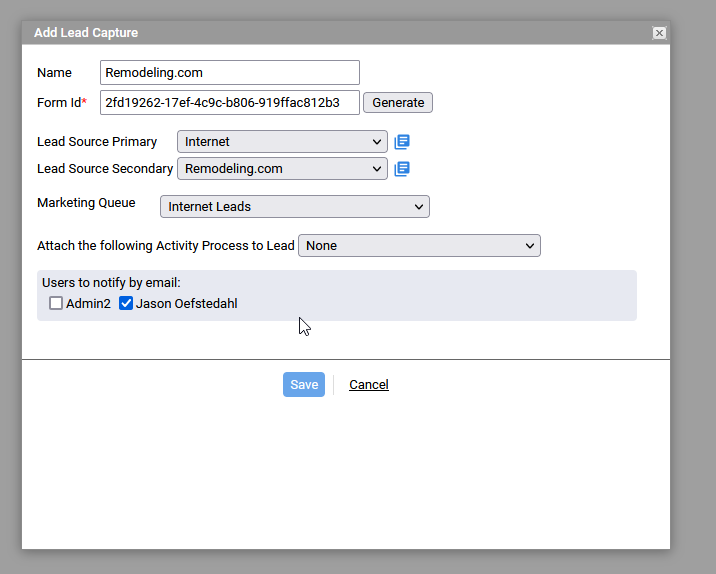 Have the client send the form id and the company id number to Remodeling.com to have them finish the connection.