Radius Filtering
allows a user to select a group of targeted contacts within a specified distance of a person's address (usually a job that was recently sold or installed). View or print the list and/or send mailers to these contacts.
All records must have latitude and longitude for radius filters to work
. There must also be records in the system to perform the filter on, if the records aren't in MarketSharp, this filtering process won't work. A list of prospects surrounding a specific address can be purchased from
Leads Express.
Since the list would already contain contacts within a radius of an address, latitude and longitude are not needed.
NOTE: Our Development team can populate all the Latitudes and Longitudes into every Contact Record in MarketSharp for a $250 fee.
How to Create a Radius Filter: When Latitude and Longitude are present in MarketSharp
Go to the
List View
for the contacts section that should receive mailers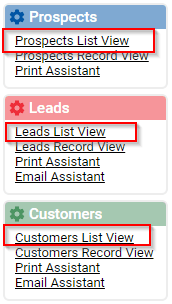 Click
Add
on the filter line

Give the Filter a Name Choose the
Radius
tab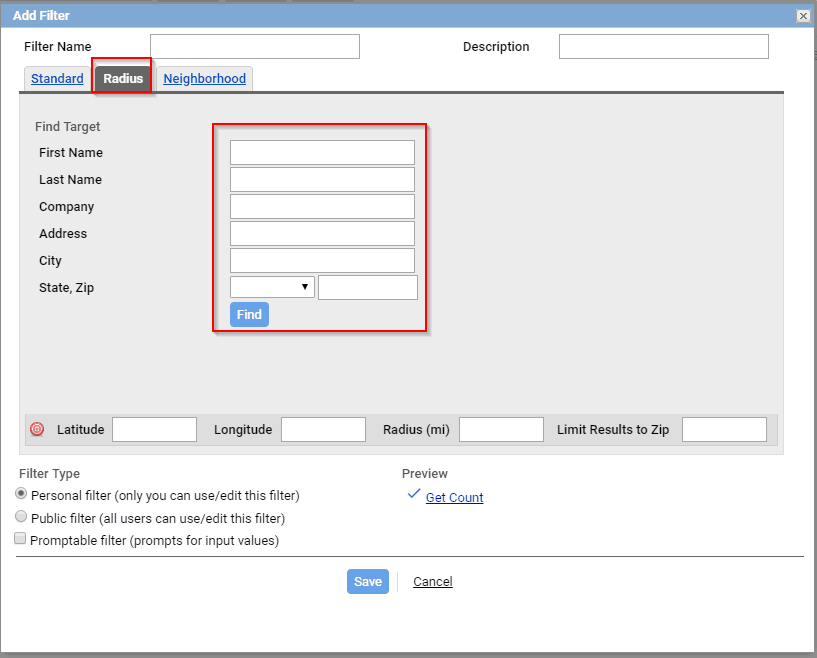 Search for the target in the system by typing in some of their information and clicking
Find
NOTE:
People that
do not have latitude and longitude
will not show up in this list, nor will they be included in the radius mailing Press
Select
to populate the target's latitude and longitude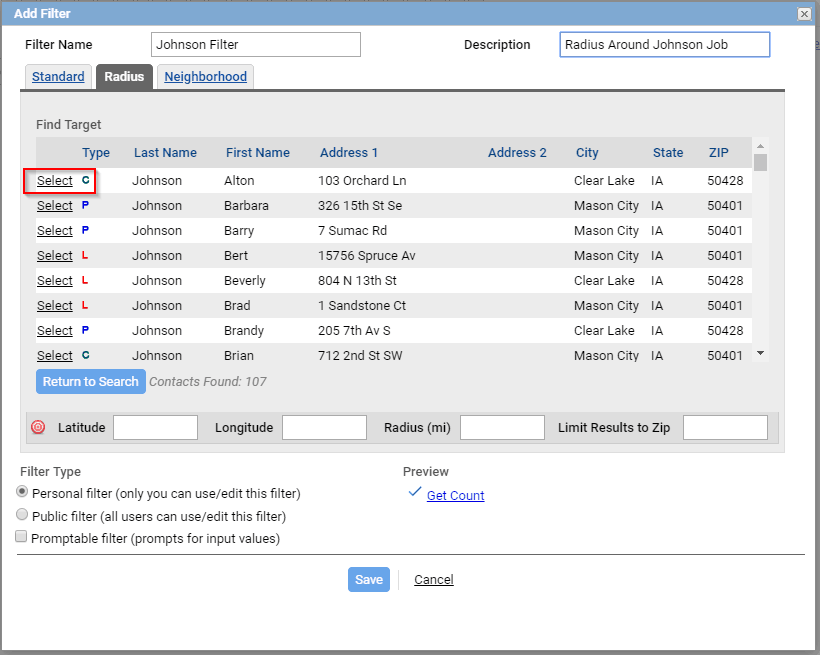 Enter the
Radius (mi)
to generate a list of people to mail to (ie- .5) – results can also be limited to one zip code in this area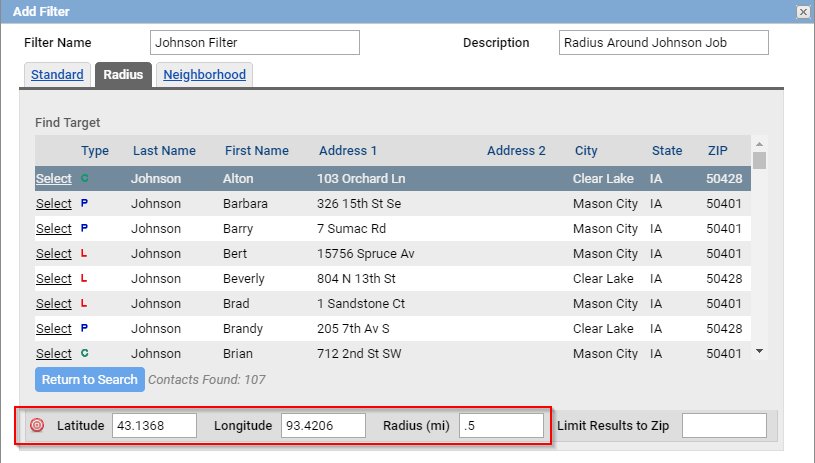 Press
Get Count
to see how many records that search returns

Click
Save
How to Print Mailers Using a Radius Filter
Go to the
Contacts Tab

Choose
Print Assistant
on the left hand side for the contact section that should receive the mailers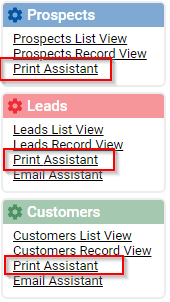 Choose
Print Wizard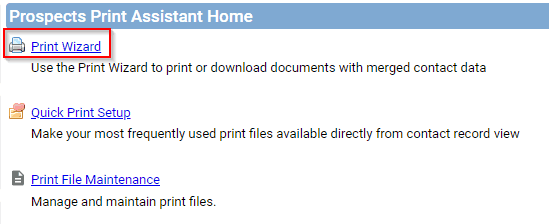 Select the type of file to be sent (ie-
4-Up Postcard
)

Choose the file by clicking
Select.
Then click
Next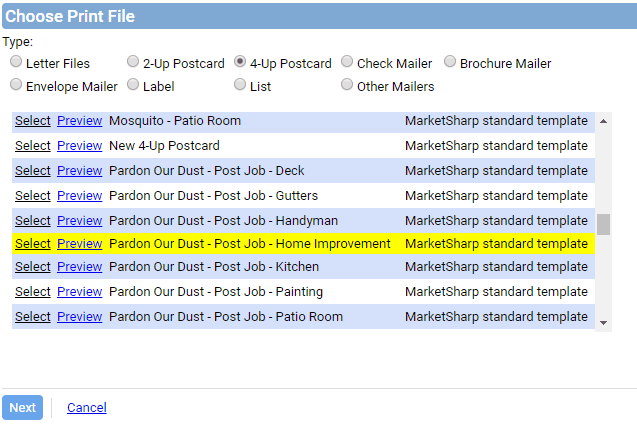 Choose
Saved Filter
and select the one that was just created from the drop-down. Click
Next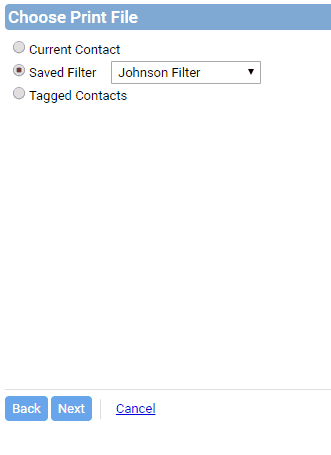 Here is the option to suppress
Do Not Mail
or
Do Not Call
contacts if necessary. Click
Next

Decide whether to
Log an Activity
for each contact that will receive a mailer. Enter the
Jobsite Customer Name
and
Jobsite Customer Address
. On the right side of the screen choose an
Imprint
if applicable. (This is for bulk mailing permits from the Post Office) Click
Generate PDF

Print the
PDF
and mail them out