My Account Item Description First click on My Account:

From there you will see four sections: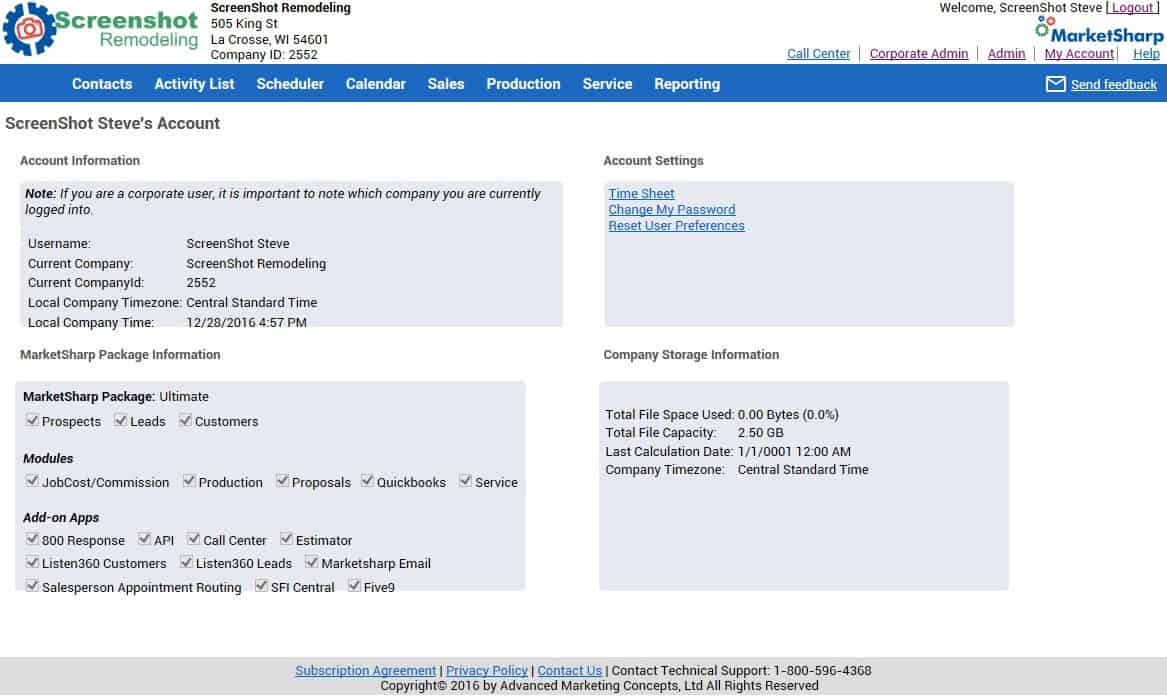 Account Information

This section will give you information on the user you are logged in as, and the database you are logged in to.

Account Settings

Time Sheet

This is used in conjunction with the Call Center Report.

Change My Password
Reset User Preferences

This is very helpful if you are getting any errors. It's the first trouble shooting step for many issues in MarketSharp M.

MarketSharp Package Information

This is where you will go to see what MarketSharp M package you are subscribed to and any addons.

Company Storage Information

This is where you would go to see your attachment storage space usage.