Calendar Colors
Here are some instructions on how to change the appointment color for calendar resources:
Click on the Calendar Tab of MarketSharp

Choose the employee who's color you want to change on the left and click the Pencil Icon.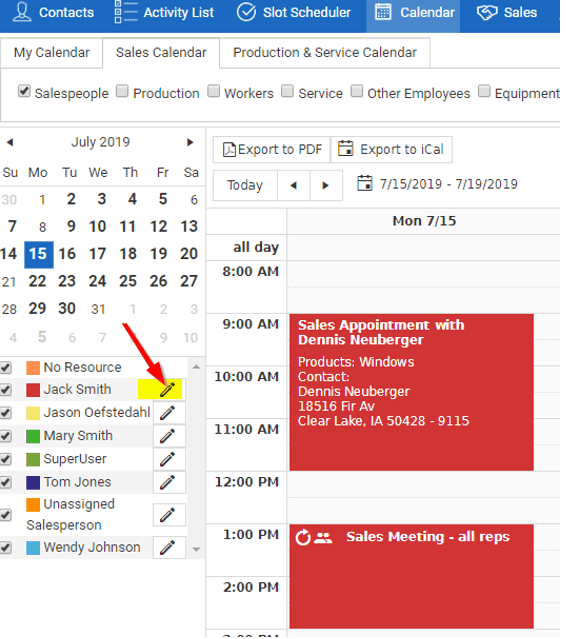 Click on the box with their current color.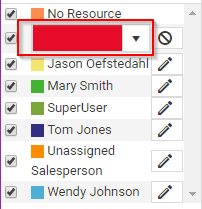 This will open the Color Picker.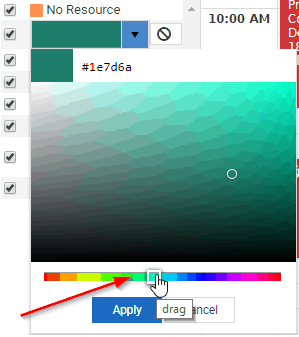 Pick your color and click Apply.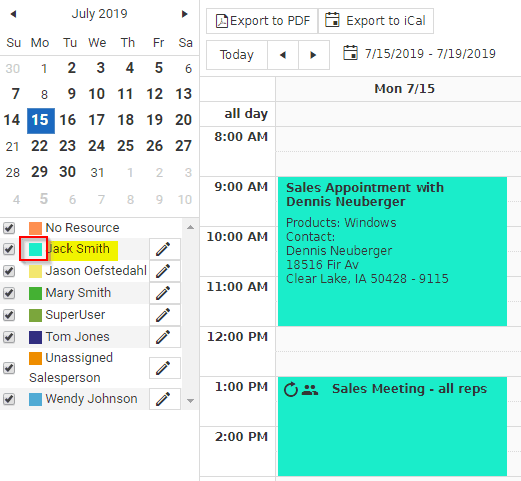 You can see we changed Jack's color from Red to Aqua.