Enabling Google Calendar to Integrate with MarketSharp Calendar
Please note any calendar events scheduled in Google calendar will appear in the Marketsharp calendar as a BUSY block. The integration was designed to allow salespeople to block off time they are unavailable for appointments (such as meetings, doctors appointments, out sick etc.) so appointments could not be scheduled during that time.
Login to MarketSharp, click on the Admin link in drop-down in the upper right corner.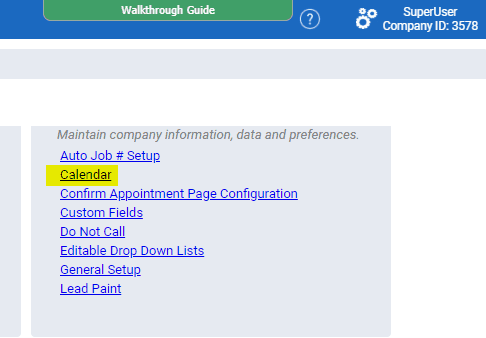 Under Company Set Up, click on the Calendar link. Click on the check box under Google Calendar next to the words, Enable Integration. Once, that box is checked, Google Calendar has been enabled, but the individual accounts still need to be linked.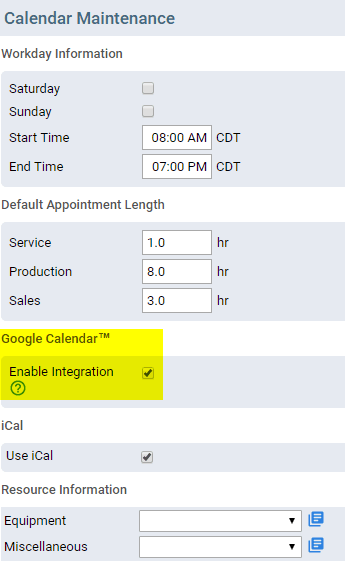 To link to a Google account, click on the My Account link in the drop-down in the upper right corner of MarketSharp. Under Account Settings (Want to receive calendar events on your Google Calendar™?), click on the link, Link Your Google Account.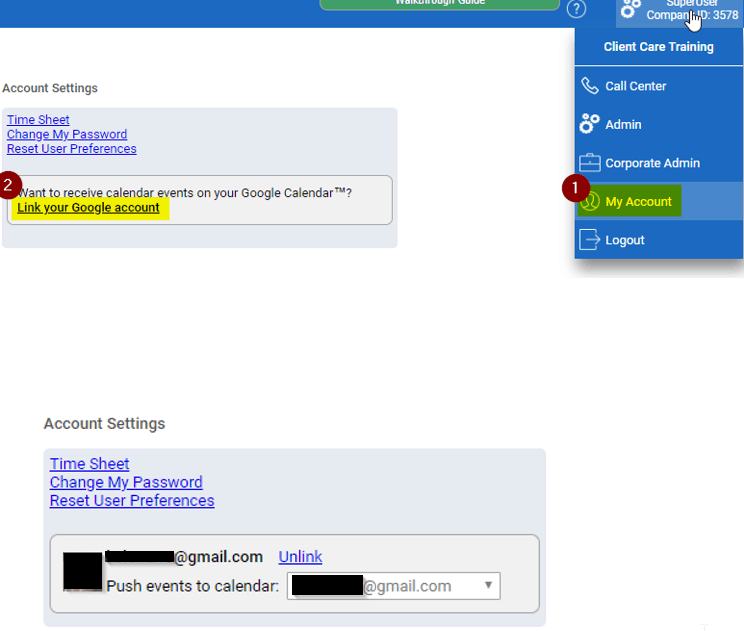 This will redirect to the Google login page. Login with your Google credentials and then click on the Allow button.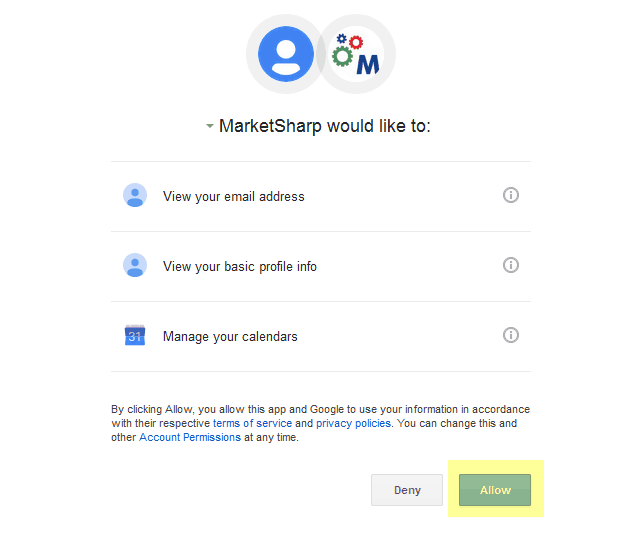 This will redirect back to MarketSharp Account Settings. If available, click on the drop-down arrow next to "Push events to calendar:" and choose the appropriate calendar.

*Note: Google calendar integration will only populate blocked off appointments in Marketsharp calendar 1 week prior and 1 month after the current date.