Changing or Editing Dropdowns
Editable Drop Down Lists What exactly is "Editing Drop Down Lists"? Editing a drop down list allows for a user (with correct permissions) to add or inactivate items from the Editable Drop Down Lists. By creating or inactivating these options, a user will then have the ability to determine what is being displayed. How to Edit Drop Down Lists
Adding an Item

Determine which drop down needs customization
Locate and click "Edit" icon to the right of the drop down

c. Click Add New Item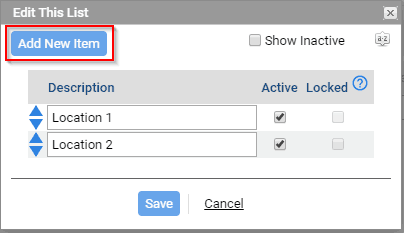 d. Input new option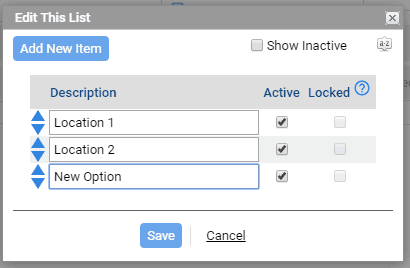 e. Alphabetize (optional)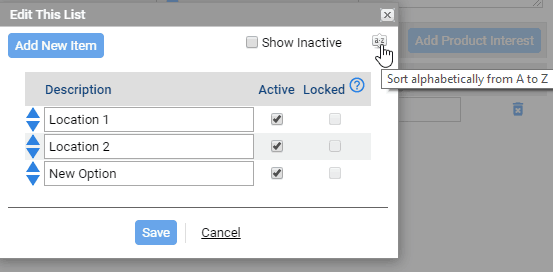 f. Save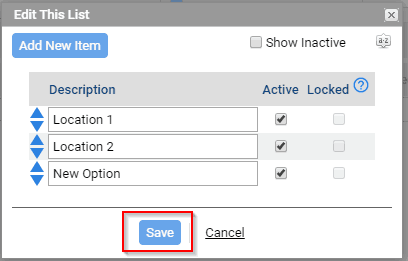 Deactivate an Item

Click "Edit" icon to the right of the drop down

b. Determine which item needs to be removed
c. Un-check the "Active" box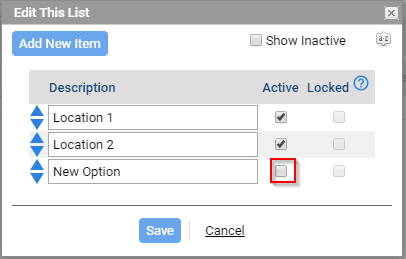 d. Save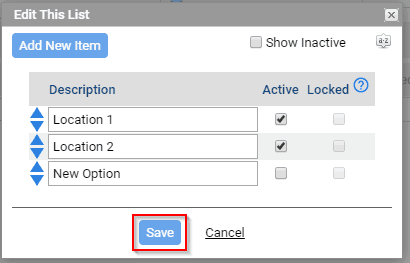 Why Edit Drop Downs? Editing drop downs is a necessity and beneficial. By having company-specific terms within a drop down, the data entry then becomes more self-explanatory. When a user can easily recognize an option which applies to the scenario, not only does it make their decision easier, but it also provides the company with more accurate data to then perform reporting.
Another benefit to editing drop downs is the ability to remove irrelevant options. Over time, it is quite likely the company will cease to offer a particular product, or they will no longer be visiting a specific home show. This might be when a drop down is tidied up a bit.
By deactivating items from a drop down, it removes the ability for this option to be selected. Therefore, moving forward, this option cannot be inadvertently selected, thus, allowing again for more accurate data entry.
**Something to note when deactivating an item from a drop down. This does not mean it has been deleted. This simply means it is hiding out in the background. A company will still have the ability to filter and report on all deactivated options.**