Auto Job Number Setup
This Tutorial will show you how to setup job numbers to follow an automatic sequence based on how you setup the original sequence.
Step One: Go to the Admin Page.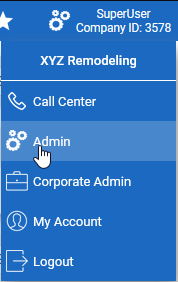 Under the header of Company Setup, choose the link for Auto Job # Setup.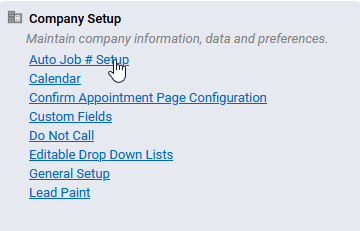 Step Two: Determine how you'd like to setup the sequence.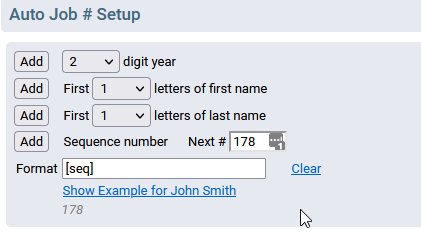 You can choose ideally an unlimited number of combinations of how you'd like these job numbers to be ordered in. Notice in the Next # box we have 178. However in the format box there is a [seq], that bracket will represent the number in the Next # box and it will continue to follow the sequence (ex. 178, 179, 180 and etc.)
You can put text before and after the bracket like so.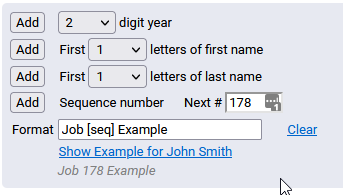 You can also use the add button options if you'd like to setup the job number to reflect the settings above (you can change the year and number of letters by choosing the number for the drop downs).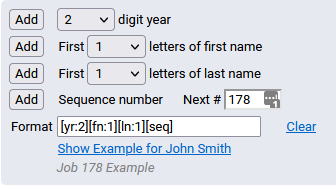 I just chose all four adds and it will look like this:
Of course you can choose however format you'd like but remember without the [seq] bracket in the Format box, the numbers will not follow the order.