How To Change Company Information
This tutorial will show you how to make changes to your company's information for MarketSharp. Whether you want to change the name of your company, the email address or physical address, you will follow these simple steps to change your information.
Step One: Navigate to the Admin Page in MarketSharp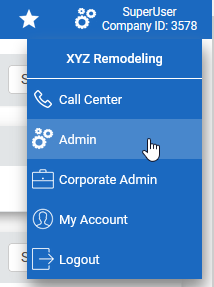 Step Two: Locate the group Company Setup and Click the Link for General Setup.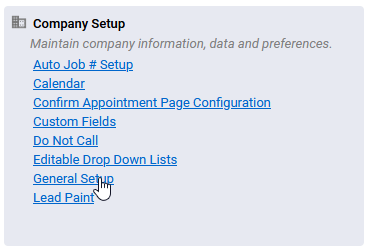 Step Three: Make any changes you wish on this page and then Save it. That's it!