Enter Repeat Business
HANDLING REPEAT BUSINESS If a customer calls and is interested in purchasing another product or service from your company:
Look up the customer record in MarketSharp
Go to the Inquiries & Appointments Tab on the Customer's record
Click on "Add Lead Inquiry"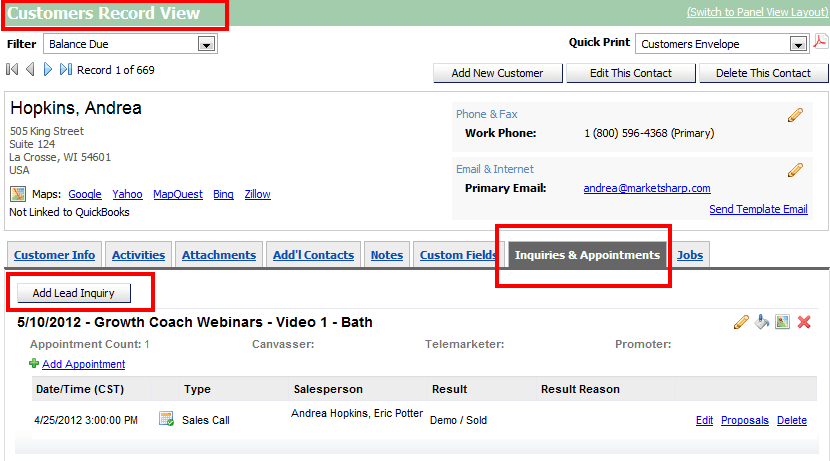 4. Enter in the inquiry information
5. IF an appointment is being set, choose Save and Add Appointment – If not, simply choose Save
NOTE: if there is no appointment set at this time; consider using Inquiry Status to trigger a marketing process to set an appointment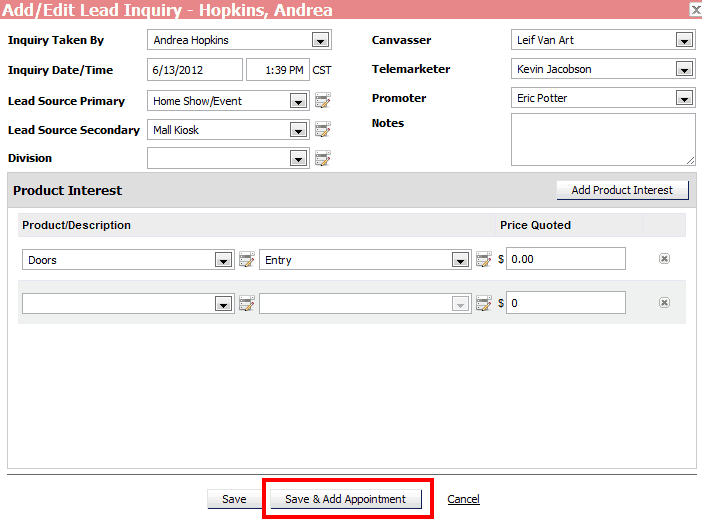 6. Enter the Appointment Information
NOTE: Use the slot scheduler or the calendar at this appointment if desired
7. (Optional) Set the Appointment Result to Pending (this can trigger a pre-appointment process if the appropriate automation rules have been set up)
8. Choose Save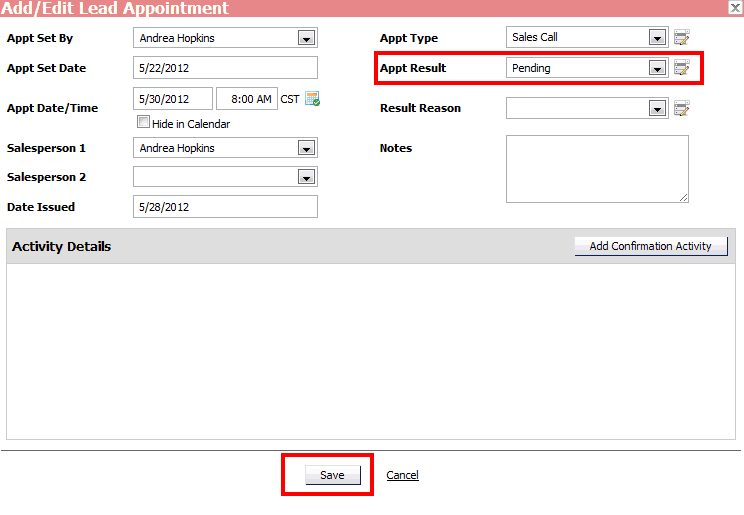 9. Meet with the potential customer during the scheduled appointment time
10. When the customer decides to buy:
NOTE: if the customer does not buy at this time, consider setting up automation rules to trigger a No Sale Marketing Process – Remember: if a person doesn't buy now, chances are they will buy from someone within a year, make sure it's you by using nurture marketing to keep your name at the forefront of their mind. J
Look up the record in MarketSharp using the Quick Find or the Sales Tab
Choose the word "Edit" to the right of the appointment"
Result the appointment as "Demo/Sold"
NOTE: When the appointment result of "Demo/Sold" is used the appointment screen will give a message congratulating you on the sale and letting you know that when you save, the lead will be transferred to a customer.
d. Press Save – once you press save MarketSharp will transfer the record to the customer section and prompt you to fill out the job information