Confirm Appointment Page Configuration
MarketSharp allows you to insert a link into your MarketSharp email and MarketSharp text templates that will allow the clients to confirm an appointment by clicking the link.
This will then complete an activity on the record to let you know it has been confirmed.
To set this up head into the admin section and then under company set up click on Confirm Appointment Page Configuration.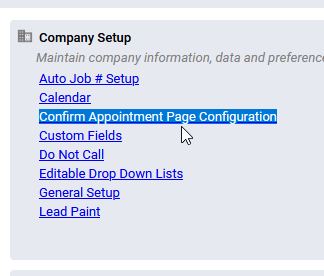 On the next screen you will need to check the enable box and then select a Confirmation Activity Result so the system knows how to complete the activity once the link has been clicked.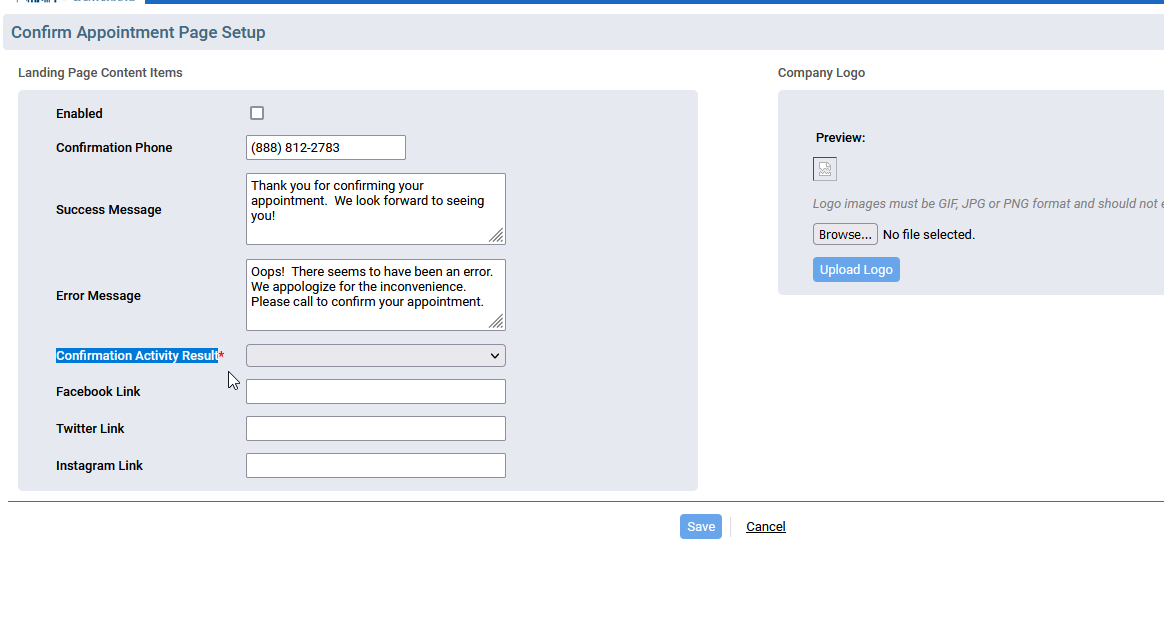 We normally advise to use the result of confirmed. You can then also put in a Facebook , Twitter , Instagram URL to display on the confirm page that people will be directed to.
You can also upload your company logo to this page as well.
Once this is set up you can then go into your email and text set up and then when you are creating templates you can insert the merge field for the confirmation link.